Main content starts here, tab to start navigating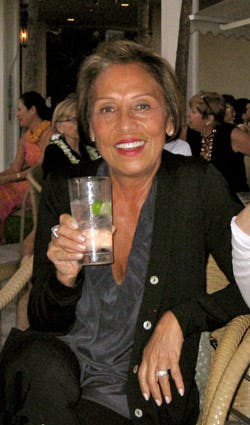 Marilyn Chinn LeTourneau
Marilyn Chinn LeTourneau got her start in the family business at a young age. As the second-born child to Bob and Jean Chinn, Marilyn soon discovered she had a knack for taking orders- carrying out orders, that is! Throughout elementary and high school, Marilyn was peeling peapods, folding wontons, packaging orders and answering phones for the Chinn's takeaway restaurant. Bob developed a catering business, specializing in Hawaiian Luaus. Marilyn packaged the whole party for clients. From the food, servers, and tables to Hawaiian entertainment.
After a few years of college in California, Marilyn returned to Chicago to help her father and uncle with the opening of the very popular Polynesian-themed restaurant/bar "Kahala Terrace" in Northbrook. But it was only a matter of time before Bob and Marilyn needed a new project – a new concept entirely: a fresh seafood house in the Midwest. They traveled up and down the East and West Coasts, even visiting Hawaii to gather ideas and refine their plans.
On December 23, 1982, Bob Chinn's Crab House opened its doors, with a hand-written menu featuring 25 items. Now, well into their 35th year, Bob and Marilyn's seemingly improbable dining idea serves more than 700,000 meals annually and has a staff of over 300!
The business has not been Marilyn's only success either, as she has been married for 41 years to Edward LeTourneau and together they have two daughters, Carly and Maile.